My Goals
I make my art from the heart; I try to inspire just like all other artists.  A painting is more than just a picture; it is a feeling, an inspiration,  a challenge to do something, a motivation to do, and a treasure to you.  Some art is so inspiring that people will travel miles to view, some are so treasured we put them in galleries so everyone can see them.  Every painting I make is a treasure to me; but one I wish to share with as many people as I can.  I went from having my own gallery with a physical location featuring my paintings and also sharing space with multiple artists.  I was able to bring inspiration to all who entered but, only for those in my fair city.  Now I wish to take that same joy to another level; with my online art work website.  I hope in the future to also feature other artists when I can.
01
Can you guess my style from the preview above?
There are many styles in art.  I like the impressionist style; for me this allows the most freedom for the viewer.  One of my friends and owners of my art said this of one of my paintings.  "There is a view of a road less traveled channeled in by forest.  A couple travels the road together, on a slightly rainy day.  When you look at it from one direction the couple is walking away and carry my cares away with them; from another they appear to travel forward bringing peace and love".  With impressionist art many people who would view this same painting could come up with a few different sentences right away; but the more you look, the more details come out and give new impressions. 
Learn the styles
Here is an example of impressionist art found on the web.  see how things are not completely clear and leave a lot to the imagination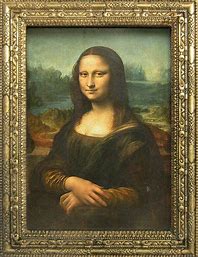 See this example of realism that everyone should recognize.
  Here is a style called Photorealism; the most famous of this style is Chuck Close .  Here is an example of his work:
While there are more styles I will end with the Abstract Art style, and Pablo Picasso: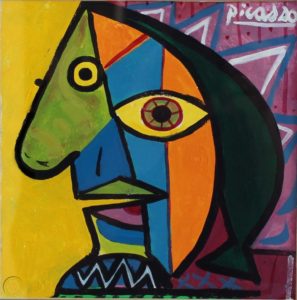 Choose to Inspire and be Inspired
Learn how to inspire yourself.  Then inspire others by doing, believing, and loving.
Start your own Gallery
As you can see I have started my own Gallery; twice in fact, once in a physical store front, and now virtually.  You can see more at my other website.